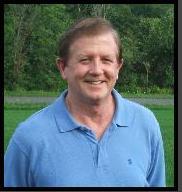 Psychological Services
:
Counseling, Assessments, Applied Sport Psychology, Consulting, Workshops
Counseling: Premarital, Marriage, Parenting, Individual, Adult, Adolescent, Child, Sport-Related Concussion and other Concussions / brain injury
Assessments: Intellectual, Personality, Educational, Learning Disability and other Developmental Disabilities, Neurodevelopmental Assessments, Sport-Related Concussions and other Concussions
For further information re Sport-Related Concussions:
Please read the 2 NASP published Sport-Related Concussion articles found on the Publication page of this website.
Once on the Publication page…Click on each article title for the complete article text.
Applied Sport Psychology: applying psychological principles and techniques to facilitate consistent optimal performance and enjoyment in athletic endeavors.
Former NY Yankee catcher and Baseball Hall of Fame member Yogi Berra infamously stated:
"Baseball is ninety percent mental. The other half is physical."
For additional Psychological Services information - click here